Thank you for your interest in contacting us. For best results, please use one of the appropriate email addresses below:
Address
If for some reason you cannot reach us via email because of a problem with your mail server, please use the form below to securely email our sales department. As well, you can also reach us via phone or regular mail: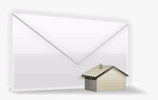 LinuxMagic Head Office
#407 - 1168 Hamilton St.
Vancouver, BC
Canada, V6B 2S2
Ph: (604) 682-0300
LinuxMagic Costa Rica
Los Yoses, Esquina SO Iglesia Fátima, 100 E, 75 S
Sexta Casa Mano Izquierda antes lote vacío
Montes de Oca, San José, Costa Rica
Ph: (506) 2224-6304
LinuxMagic is the number one Linux development house in the Pacific NorthWest. The company enjoys a rich reputation as email experts and has developed commercial and OpenSource email and anti-spam technologies.
Send Us a Message
Fields with * symbol are mandatory.